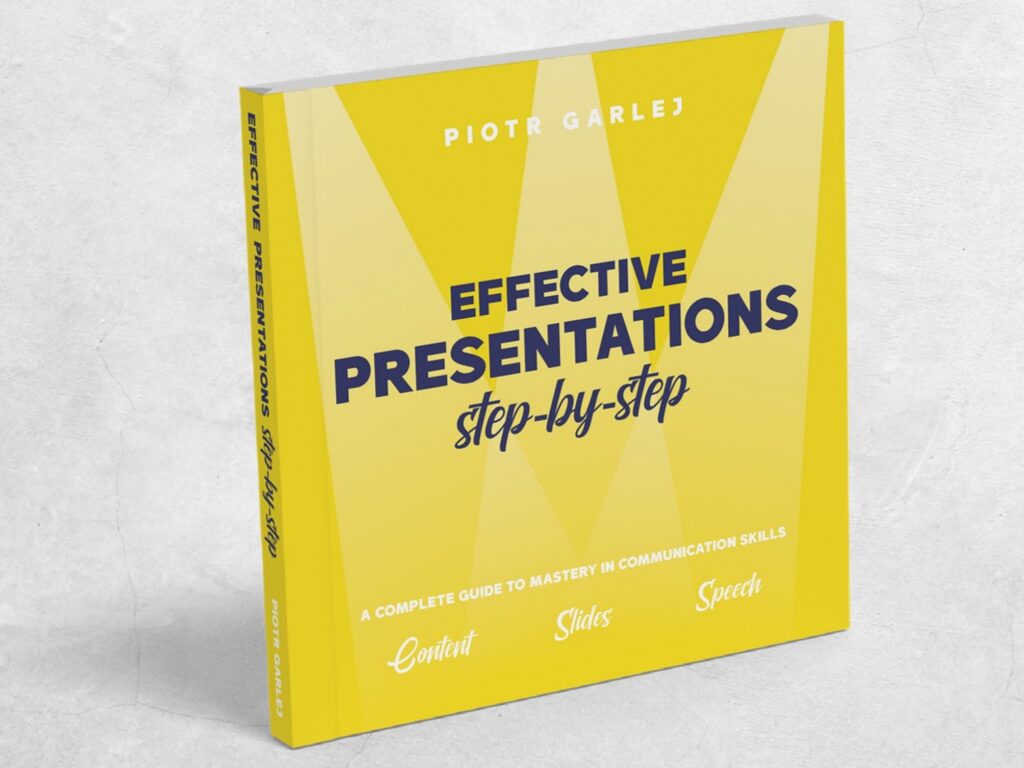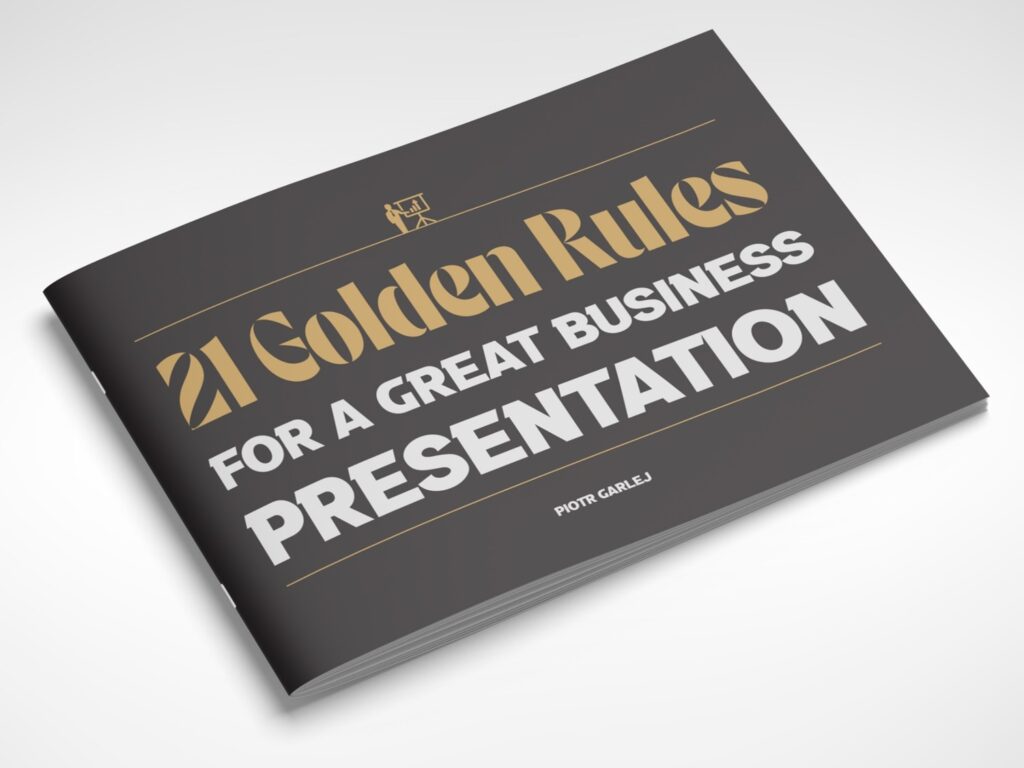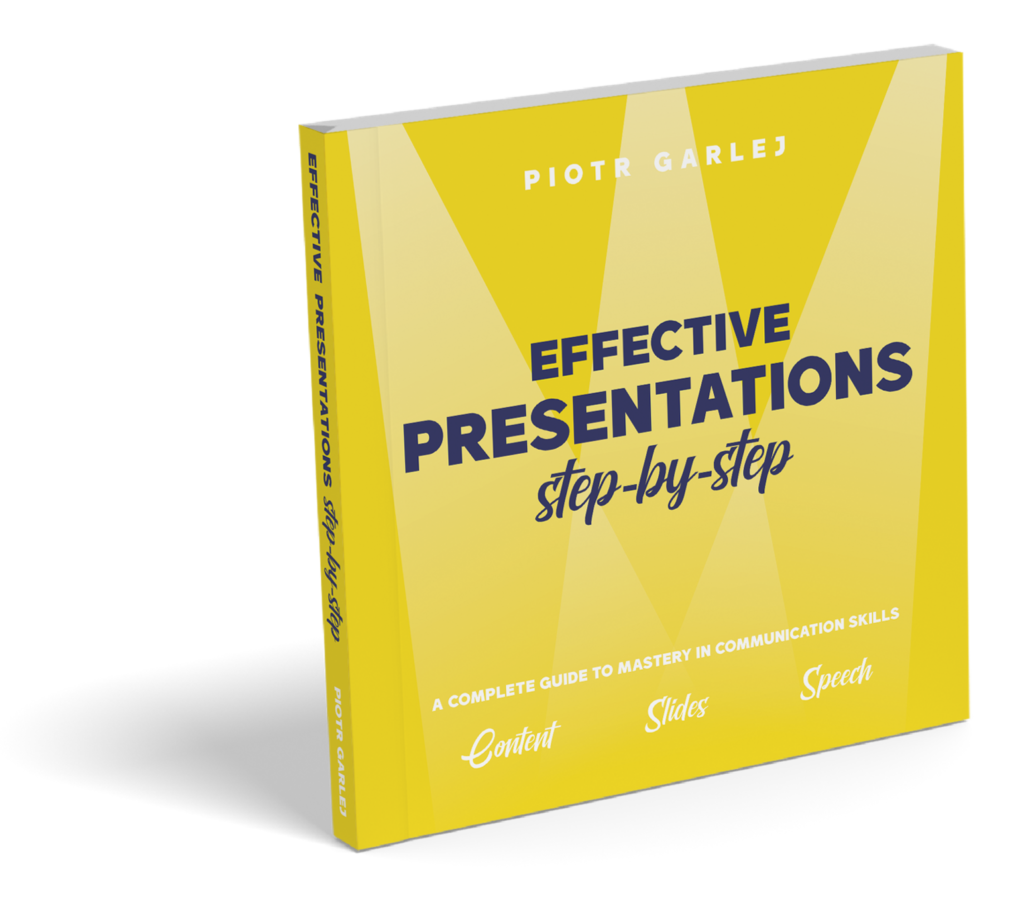 Available from January 20, 2021
I am the proud author of 'Effective presentations step-by-step'.
How can I describe this book in one sentence?
A complete guide to mastery in communication skills finally as one book
This book will walk you step-by-step through all the stages of the process of creating a presentation. From A to Z. It covers all three main areas of this process:
Creating the content – where to start, how to structure your story, how to write texts for slides, how to introduce emotions into the presentation
Refining the slides – how to make your slide deck look aesthetic, neat and visually appealing, how to present data, how to reinforce your message with images
Delivering the speech – how to begin and how to end your speech, how to overcome stress, how to perfect your stage skills, how to master the art of rhetoric
250 pages. More than 150 pictures with examples of good slides and bad slides. Golden rules. Case studies. And a very practical approach to every aspect of giving a presentation.
What experts say about this book?
Piotr Garlej has aggregated some of the best thinking from experts in the field of presenting and combined them with his thoughts to create an invaluable primer for anyone interested in giving the best presentations of their lives.

Peter Coughter, author The Art of the Pitch, Professor Brandcenter at Virginia Commonwealth University
As a communication trainer who believes in giving words not theories, I admire the way Piotr Garlej uses concrete examples, pictures, and roadmaps that even the newest speaker can understand and immediately implement. Anyone who is tasked with delivering a presentation – regardless of his or her experience level – should have this guide book at the ready every step of the way.

Dan O'Connor, Online Communication Skills Training Courses, danoconnortraining.com
---
You have already read the book and want to claim your bonuses?